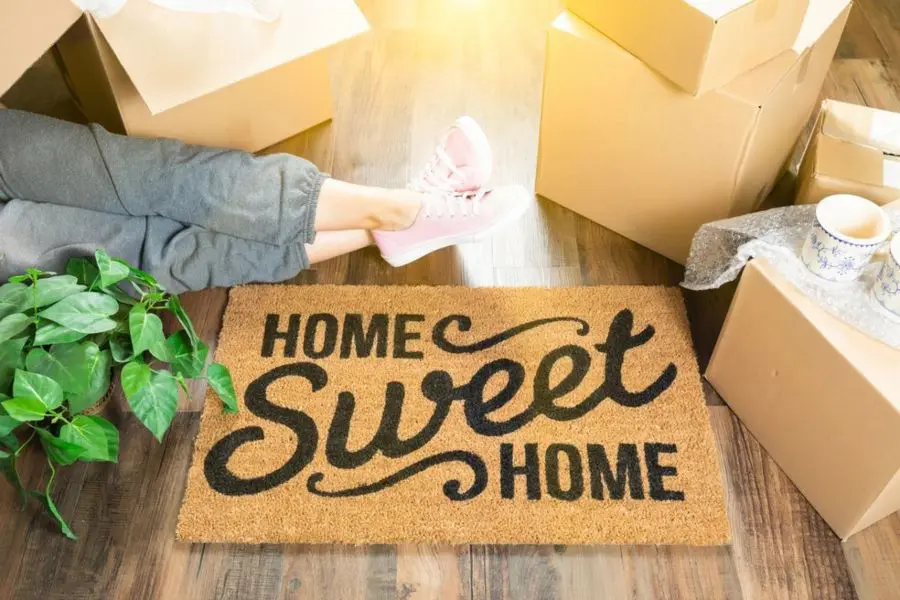 Connect With Prime

Residential Movers
You can rely on our professionals to provide you with exceptional moving services. For additional information on how we can assist you, please reach out to our team today. We look forward to serving you soon!
What our clients are saying
My daughter recommended Prime Residential and I was not disappointed. My movers Leonardo and Jay were very friendly and professional. They went above and beyond in helping me get my new apartment set up. I highly recommend them and am tremendously grateful for their services.
Jacqueline Browning
The 2 men,Jose and Noah who loaded my U-Pacs were extremely professional and personable. I have a bad back and was attempting to lift a small box. One of the men said, "Let me get that for you. I don't want you to hurt yourself. Just show me what you want done and I will do it for you." Not only were excellent in being careful with my belongings and loading them into the truck. They were also gentlemen every step of the way. I would recommend them to anyone. They exceeded all of my exprctations.I just can't say enough good things about this company or the men who who came. Carlos and Noah, thank you so much for your excellent help and character.
Valerie Sutton
I couldn't have been happier with Prime Residential Movers located based in Florida. I booked my move with Leonardo over the phone. Leonardo was super professional and went over with me item by item for my entire house (it was not easy, I had many so many items ) so he can give me an accurate quote . On the day of the move a crew showed up on time, they pack and load my stuff in very carefully. Very professional and friendly crew. Worked very hard and got everything completed without any issues or damages at all.
Prime Residential Movers provided a top-notch moving service that was hard to come by. They offered both professional and moral support to ensure our relocation was less stressful; hence, they deserve this praise. If I am to say it the way I'm feeling, this page will not be enough to tell my story. Despite the location of my condo (upstairs), the moving team never showed a sign of uneasiness moving my heavy couches put in efforts beyond my imagination and expectation, and I couldn't appreciate them enough. Whenever I need a mover in the future, no other company except them.
Dr. E Frankel
Polite, hardworking, kept on task. Helped whenever asked for special help. Had the tools available to take apart and put together furniture readily available.
Kasha Abbott
Leonardo and Korey were the bomb! They loaded/unloaded our 15' truck and made it look like easy work (which is saying something because a lot of our furniture is insanely heavy). They were quick, punctual, and SUPER friendly. 10/10 would recommend this company for all moving needs and I hope that this team receives some recognition for their customer service/interpersonal skills. They were a joy
Sarah Hill
I am so pleased with the wonderful job Jose and Cory did loading my truck for me. They were hard working, knowledgeable, and all around great. They both have wonderful attitudes and personaties. They are a true asset to your company. Thanks guys for a job well done!
Gail Klueh
The three men that came to our place for the move we're all here on time. They were very friendly and courteous and professional. Couldn't have been a better crew. Took extreme care of all our personal items making sure everything was wrapped and boxed correctly. I would recommend Prime Residential movers for all of your moving needs. It's just sad for us they are not in the location we are moving to to help Unpack everything. Couldn't have asked for a better experience with a better crew thank you Prime Residential movers.
Robert Foltz
Prime Residential Movers was called at the last second and they responded quickly as requested. Jose and Marvin came to help me unload my 15' box truck. They were very professional, and careful with my furniture and had a great attitude. They were appreciative of the opportunity and worked very efficiently. I would highly recommend them to anyone who needs quality help.
Wayne Bosch
Prime Residential Movers was called at the last second and they responded quickly as requested. Jose and Marvin came to help me unload my 15' box truck. They were very professional, and careful with my furniture and had a great attitude. They were appreciative of the opportunity and worked very efficiently. I would highly recommend them to anyone who needs quality help.
Wayne Bosch
Company was very responsive both phone calls and emails…. Jose and Jonah were friendly and polite. I appreciated that they took care of my furniture. No scratches! They unloaded a POD.
I am very pleased with this company and will be repeat customers!
Maria Echavarria
José and Leonardo are quite possibly the most professional movers I have ever had the pleasure of working with. They took on a challenging truck, last minute when my other scheduled movers canceled. They were very nice to work with, pleasant to talk to, and respectful of my grandmother's antique couch. I will be reaching out to work with them again the next time I need two muscle super stars to help with a move.
JoAnna Priest
Leonardo and Jose did a fantastic job loading my Mom's furniture and boxes into the U-haul. They were very punctual and very upbeat from the moment they greeted us. They were VERY reassuring that they were going to be able to get everything into the truck – AND THEY DID, with room to spare and in the time allotted. They were very careful to wrap items to avoid any damage. And their packing skills were incredible. They used the space in the truck very efficiently. And, after two hours of HARD WORK, they were just as friendly and upbeat as when they arrived.
Poker Being
Leonardo and Corey did an excellent job! They arrived right on time and were super friendly. They moved all our stuff with care and were very willing to move stuff around for us if we changed our mind on location. Would definitely use them again and highly recommend!!!
Marisa S
Very professional. The guys were super careful with packing my belongings. They were at all times respectful and meticulous. The unload went smoothly and quickly. They placed everything where instructed in my new home without any damages.
Valley Kadens
The men from Prime Residential Movers are wonderful! They loaded a packed 20 foot UHaul in no time. They were respectful, careful with our items, and even went as far as wrapping our couch, chairs, mattresses, and bed frames while packing. They were quick, efficient, respectful and a great pair of guys that came out. Their price is one of the best (if not the best!) in town and we were so grateful for their help! Thank you thank you to all!!
Shannon Lyons
We are so grateful to Leonardo and Jose for such an amazing moving experience! They were very friendly and incredibly efficient in moving an assortment of furniture and boxes into our rental truck downstairs. We really appreciate the care they took in wrapping the dresser and locking our furniture into the truck and teaching us how to use the equipment. Best moving experience we've had in Gainesville! Thank you so much!!
Dr. Brooks
Fantastic people. Very personable. Excellent service and responsive. Willing to move things inside of the house as well to place in specific locations. Very fast as well
Iga Potocki
I have used Prime Residential twice and both times they were exceptional! The staff is super friendly, the movers are very skilled and great at what they do! I am an organizer freak and they did an amazing job packing the Uhal for us. Hands down the BEST moving service!!!
Dafne Alves
They unpacked my trailer. They were super careful with my belongings. They were kind, thoughtful, and polite. They cared that I was pleased with their work. I felt like I had family moving my stuff into my new home. I highly recommend them. Great communication throughout the process.
Milagro Velasco
Three guys came and picked up a piano and delivered it to my house. They were friendly, communicated well and professional! They did a great job!
Amy Nelson
Leonardo and Jose were fantastic to work with! They arrived on time, were kind and friendly, worked extremely hard and even stayed an hour and a half later than originally booked for. The company and men were very professional. Would highly recommend!
Bianca
We were very pleased with the customer service. The movers were careful with our belongings and very professional and courteous!
Lisa Merkow
I cannot say enough about how pleased we were with this company . Jhuli, the office manager was polite, thorough & efficient. She made the transaction as smooth as possible & quoted us a fair and reasonable price which even included moving an upright piano. Our 3 movers, , Leonardo ,Marvin ,and Corie arrived wearing uniforms and masks & all three of them were good natured and friendly. the quality of their work truly exceeded our expectations. They were fast, diligent ,meticulous & cautious. Many thanks. 👏👏👏
Robina Shapiro
We hired 2 movers for 2 hours to unload a u-haul truck. From all contact with the company, payment via email, accommodating moving up the time as our schedule changed and the actual move we were 100% satisfied. They were on time, polite and efficient. They offered services above and beyond our expectations (helping trouble shoot the removal of a door that furniture wouldn't fit through). We were very pleased with this service and recommend highly.
Kristine Selck
Leonardo and Curtis were absolutely amazing!
Very kind, responsive, professional and friendly. Thanks so much for a wonderful service!
Gil Chaimov
We have used Prime Residential Movers 3 times for unloading/ loading services, and we have been very satisfied with all experiences! We will definitely use in the future and we have recommended to all friends.
Monique
The men who helped moved our apartment were kind, fast moving, and gentle with our furniture. It was a wonderful experience overall!
Jessica Campbell
I am a UF student moving from one house to another within Gainesville and Jose, Makori, and Darius were my movers. All of them were efficient, communicative, and extremely helpful. Both of the houses involved in the move were quirky (had features that made moving large furniture difficult) and they were extremely creative in overcoming these obstacles including some extreme maneuvering to fit my large couch through a small door on the second story on the exterior of the house. I also found that the rates were extremely reasonable in comparison to the other local services. Grateful that I had these three for my move!!
Ava K
Julie and Leonardo are fantastic people. Both are very professional and friendly and will take care of any type of move you have. I also want to say you can trust them to move things even when you are not there. The first time I used Prime Residential Movers, I needed a move from three storage units down to two. Leonardo and his crew went right to work and moved my furniture and bins like it was their own belongings. The second move was a long distance move down to Marathon, in the Florida Keys. It was a two day journey and Leonardo and his crew were only too happy to do this move. Again very professional. I also had a couch ond some other furniture for them to take back up to Newberry, Florida. I gave Leonardo my key to the storage unit and he put my furniture in and mailed my key back to me. The third time, I finally found a place to in North East Florida and everything was coming out of the storage units. Again Julie, Leonardo, and their crew were very friendly and professional. They made the move feel less stressful that it was. I highly recommend Prime Residental Movers for any job you have. Weather it be large or small, local or far away, they are truly the best movers I have ever worked with. Oh, and did I mention very reasonable too!
Mara Fiorello
The team that packed our furniture into our PODS did a great job! They were courteous, professional and took really good care of our furniture.
Shya Spofford
We are very pleased with the moving helpers Leonardo and Marvin that were sent to help unpack our house hold good shipment very professional shipment
Randy Harmer
Jose, Jonah, and Akeem were amazing in helping my family move. They all were very positive, upbeat, and efficient. We will definitely use this company and preferably these movers again. If you are doing any kind of moving contact Prime Residential Movers and request Jose, Jonah, and Akeem. You won't be disappointed
Frederic Ashford
This was the best experience we have had with a moving company! They were very professional and careful with our belongings. We are very thankful for Leo and his crew truly a godsend.
Anna Moore
Extremely courtest. The professionalism was on point. All team Members were accommodating. 
june minto
Jose and Jonah helped us with a transfer. Very nice and they were able to accommodate our needs.
Erik Hanson
We had a very hectic move in general but these two gentlemen were the smoothest part of it all. Our closing got delayed by 3+ hours and even though they arrived at the original time to help us unpack, they came back on such a short notice to help us. They unpacked our 26' uhaul in less than an hour, and they even moved it and parked it to make it easier for me to get out of my driveway with it(they overheard how nervous i was to put it in reverse and did it when they were done) I cannot recommend enough.
Jenna Valsvik
The two movers worked very quickly and efficiently in unloading the truck.
marcia king
Of all the other businesses I could have called, I picked the PERFECT one! The two young men who packed our uhaul were friendly, knowledgeable, professional, courteous, careful with our possessions and most of all they were fast and efficient‼️ I would HIGHLY recommend Prime Residential Movers!!
Linda Bosco
Prime Residential Movers unloaded a two bedroom apartment onto the third floor (no elevator) and did a wonderful job. Julie was very kind and helpful in figuring out exactly what our needs were, scheduling us, and explaining the process. Leonardo and Corey met us at our destination and were both very professional. I'll also mention they did a great job adhering to Covid safety guidelines. They unloaded everything quickly and efficiently. I highly recommend this company. Thanks again guys!!
Sophie Steck
They are awesome!!! We would recommend them to anyone!!
Sandra Simon
We had a harrowing day, starting with a Uhaul truck front right wheel trying to come off while we were driving 70mph's on a 3 lane highway. We spent from 9:30am - 5pm on the side of the road, trying to get Uhaul to take care of us. We ended up being towed to Lake City where a couple fellows from Prime Residential Movers were willing to meet us, 30 minutes before a possible tornado. I'm SO sorry that I've forgotten their names as they were punctual, tidy, fast and professional. These 2 fellows came in and just got it done and secured everything so no damage came to any of our possessions. They did all this in a downpour from the edges of the tornado coming through. Above and beyond guys - Thank You!
Matt Van Wormer
This company is the best!!!! They were on time. Very professional and nice. I can tell they love what they do. Oh and did I mention very very affordable. Takes good care of your furniture. They made sure my furniture was wrapped and secured to prevent any damage. Hands down on this company.
Jeane Charles
Leonardo and Corey helped us move into our new apartment, and they were absolutely INCREDIBLE. Friendly, professional, and extremely efficient. They made it one of the best moving experiences I've had. Would highly recommend!!
Donald Anguish
Leonardo and Savion were amazing!! Moving in the middle of a pandemic is stressful but they showed up in masks and remained as socially distant as possible. They moved quickly but handled all my belongings with care and were personable and great to work with! They were willing to help when things didn't go as planned and we were so grateful for their flexibility. Definitely would recommend using prime residential movers!
Priscilla Milanes
Leonardo and his associate went above and beyond helping us during our recent move. They were both very professional and responsive and caring for our every need and request. They prepared the heavy furniture with a protective wrapping prior to moving to ensure the quality of our items. They were very efficient with their time spent moving out items. Leonardo was my point of contact-he immediately returned phone calls and messages and was very quick and accomodating for scheduling. They were able to schedule our move in very short notice (less than 24 hours) and on the weekend. I highly recommend Prime Residential Movers for any and all of your moving needs.
Christina McNiel
Greatest movers ever!! Used for a move from a storage unit to 4th floor apartment. The two gentlemen were professional and worked so quickly. They were so helpful and made the move stress-less!
j jefmcg
Most professional movers I've ever dealt with. They were very respectful and easy to deal with. They were very efficient and made sure to wrap anything that might get dirty or damaged. It was obvious they were well experienced. These gentleman took the necessary precautions during this pandemic to wear masks and even opened up new gloves in front of me. I would definitely recommend them to anyone looking for movers. They also happen to be the best deal in town.
Noah M
Prime Residential assisted with an office move for Center for Independent Living and were on time, efficient and pleasant customer service. It was also a plus that all things were handled with care and nothing was broken. I would use their company again.
Shera Sherman
I cannot recommend Prime residential movers enough. We were on a tight schedule to move with our closing dates changing multiple times a day and this company adjusted and made themselves available in every scenario and change of time at date that I threw at them. They were also the most reasonable priced company I found and almost half the cost of the most expensive company I found, which wouldn't even accommodate some of the request Prime had no issue accommodating. Come moving day we realizes we grossly underestimated the amount of stuff we had to move which ended up turning two half days of moving into two full days and 2 large truckloads/trips. The first day we loaded up in the afternoon and the guys worked until after 9pm to get the first full truck unloaded, only so they could return at 6am the next morning for the rest and to be sure we were out of the house by our deadline. I wouldn't have expected any moving company and team of guys to do that and changing their schedule around to accommodate. The team was highly skilled and efficient and I had absolutely zero damage to anything. They disassembled multiple rooms of furniture and moved some really heavy items with ease. Leonardo was the team captain and has moving down to a science. He could and should be a professional Tetris player. He and Marvin and Tyrese we're the most respectful and kind and fun group and it was an absolute pleasure to spend 2 days with them. Don't hesitate to give them your business and after this great experience during an extremely stressful time I plan to recommend them to anyone that needs movers. Thanks again guys and thanks for all the laughs!
Sean Clifford
They showed up on time, were personable & worked consistently to get the job done. Plus they were priced right. I'd recommend to anyone needing a large or small move
DJ PFunk
This is my second time using this company. First time was an external move and second time an internal one. They are professional and very willing to go the extra mile to get the job done! Leo and his crew rocked. I recommend them to everyone!!!!!
Stephanie Seawright
We have used Prime Residential Movers numerous times over the last couple of years. They do a right job, very professional and reliable. I highly recommend their services.
julie morrison
These guys went above and beyond. Shoutout to Leo, Marvin and Mr. Jones. Our first time moving, and we've only heard horror stories, but these guys were anything but.

On time, communicative, professional, EFFICIENT and friendly. All qualities that you want in a moving company, especially during a very stressful time.

And on top of that, they folded my moving blankets, which wasn't even asked for, but they did without my knowledge. Talk about a pleasant surprise. When we move, we will be using them again.

Great job.
Timothy Quitco
We have used them twice in the last six months to pack us.. Both times Leonardo did a great job and was very professional and accommodating. Both times, everything arrived in great condition - zero damage.

If we have the need again, I definitely would use them.
George Williams
These guys showed up on time, worked very hard and were as careful as possible. I highly recommend this company.
Tony Batchelor
This company is amazing to work with. It was very easy to schedule my load and unload. They were also very accommodating when I needed to make last minute changes. The two movers we had did an excellent job even though it wound up being a bigger job than intended. Not only did not they complain, they kept reassuring me that it was part of the job and it was okay. I would highly recommend this company for anyone that needs moving help.
Tammi Vreeland
The two men who helped us were very quick and careful. Got everything moved into a really tight space, and were very polite! Would definitely recommend.
Kristen James
Thank you Prime Residential Movers for working to make space in the schedule to help us load a Uhaul VERY early in the morning last week! Leonardo and Marvin were timely, swift, efficient, and incredibly intentional about how they loaded and stored the items. And I also appreciated how cheery they both were given the early hour, helped me stay positive about the big move ahead! We drove our Uhaul from Gainesville to Miami without any of our belongings shifting or moving from where Leonardo and Marvin placed them. Highly recommend - thank you again!
Acadia Jacob
I have never experienced such professionalism and kindness with movers, these 15 years I have been living in Gainesville. I will recommend them to anyone who's moving! Leo and the guys made my moving very smoothly. Great experience!
Cee A
We had the best experience with prime residential movers. They were prompt and professional. They took great care moving our furniture and came with the appropriate equipment to get the job done. I would certainly use this group again for other future moves.
Corry Johnston
Amazing company! Very efficient and helpful. Movers were on time, helped unload the truck way faster then I loaded it myself, and were very professional. Will hire them again!
Emily Johnsrud
Extremely professional, charismatic and thorough team. Truly made moving a pleasure and not a hassle.
Aidana Baez